Schlumberger New Energy confirmed in March it was developing a pilot lithium extraction plant in Clayton Valley, Nev., through its new venture NeoLith Energy.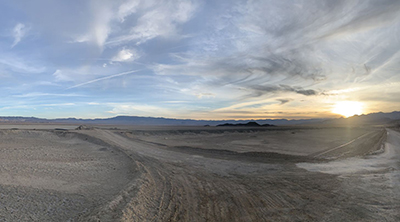 Schlumberger, a partner company of Pure Energy Minerals, will use differentiated direct lithium extraction (DLE) to produce high-purity battery-grade lithium material and bring the production time down from over a year to just weeks.
Commissioning of the plant will begin after all permits have been received. An operations start-up goal has been set for the end of this year.
"NeoLith Energy's pilot plant is a step towards a full-scale, commercial lithium production facility," the company said, noting that it will utilize the results of the pilot plant in the design of the full-scale facility.
Additionally, Schlumberger said, an environmentally friendly method for subsurface brine extraction and lithium production will be used that requires a significantly smaller footprint and reduces water consumption by over 85% versus current methods.
"Schlumberger's expertise in the subsurface domain, development of process technology, and global deployment of technology at scale with various partners all play an important role in the innovation and efficiency of our DLE process," said Ashok Belani, Schlumberger New Energy executive vice president. "We are accelerating the deployment of our pilot plant in response to the high market demand for battery-grade lithium material."