First, welcome to Issue 2 of North American Mining magazine. We're thankful you're here as a reader.
When I first began working in the mining industry more than 16 years ago, a wise individual told me, "They're a tough crowd. But don't tell them what you think they want to hear – tell them the truth." That is a non-negotiable element of credible, honest journalism that I have carried with me since, even while covering some of mining's darkest moments.
As I settle into the seat of editor, I feel we should step ahead together, and get off on the right foot. So, in the spirit of that, I want to make some commitments to you, our readers.
First, a commitment to quality. Covering the industry is at the heart of what our team has done for more than a century when you combine our experiences. For many of us, myself included, mining is a part of who we are, not just what we do. If we think something is a great story, we will share it in an accurate, timely manner with that dedication to quality.
Second, a commitment to growth. Yes, North American Mining may be a newcomer, but we developed this publication to serve the North American industry, in a print format, with the news and information you need to make informed decisions about equipment, products, services and technology, and to get the best coverage of vital news.
That said, I invite you to reach out to me anytime at the email below with news leads, stories you feel would be great to share, a new product that has changed how you operate, or research you think could shift how mining is done. This feedback is invaluable to us and it will be a part of what will help us grow into a publication you will continue to turn to years from now.
Finally, returning to my initial point, I offer you a commitment to honesty. Many contributors I've worked with in the past, and readers I've gotten to meet, have told me this is what sets great trade journalism apart for them, and I agree. They also want to work with an editorial and sales and marketing team that is trustworthy and will be drawn to those publications which have it – making us at NAM immensely proud of our relationships with all of you and what we are driving for North American Mining to continue to be.
Again, welcome!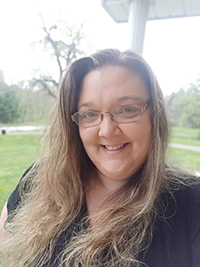 Donna Schmidt
Editor, North American Mining Magazine
[email protected]
(740) 624-4642
Twitter: @Dschmidt_NAM