On April 30, Gold Mountain confirmed receipt of its Notice of Departure (NoD) allowing it to begin construction of the Elk Gold project near Merritt, British Columbia, Canada, its wholly owned asset.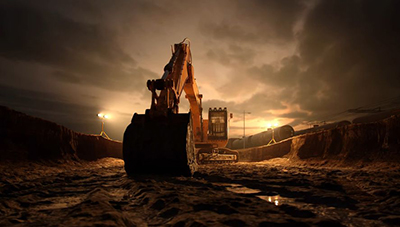 The authorization from the Ministry of Mines permits the construction and upgrades required to allow the mine to return to active status.
It has resolved its remaining information requests (IRs) from the Ministry of Energy, Mines and Low Carbon Innovation (EMLI) as well as the Ministry of Forests, Lands, Natural Resource Operations and Rural Development (FLNROD), and once all IRs are received, its permit amendment can be set for final approvals.
Gold Mountain said construction was expected to begin in May and should be ready for ore delivery in the final quarter of this year.
"Feedback from institutions has always been that our projected timelines are aggressive and might be difficult to achieve", commented Kevin Smith, CEO of Gold Mountain.
"Receiving this Notice of Departure allows us to take the critical steps of upgrading our existing water management system, installing a weigh scale, as well as leveraging a gravel borrow to start stripping waste from our initial pit and repurpose it into aggregate needed to resurface roads throughout the property."
He said that, by beginning construction early, the company will be ready to "hit the ground running" once the amendments are approved. The operator has also notified its construction partner, Nhwelmen-Lake, to begin mobilizing equipment to the site.