Northeastern Ontario, Canada open-pit Agnico Eagle gold operation Detour Lake had several lofty goals: achieving and surpassing environmental, social and governance (ESG) outlines while setting itself up for long-term efficiency through monitoring its most crucial metrics. Artificial intelligence technology from Symboticware was its answer.
By Donna Schmidt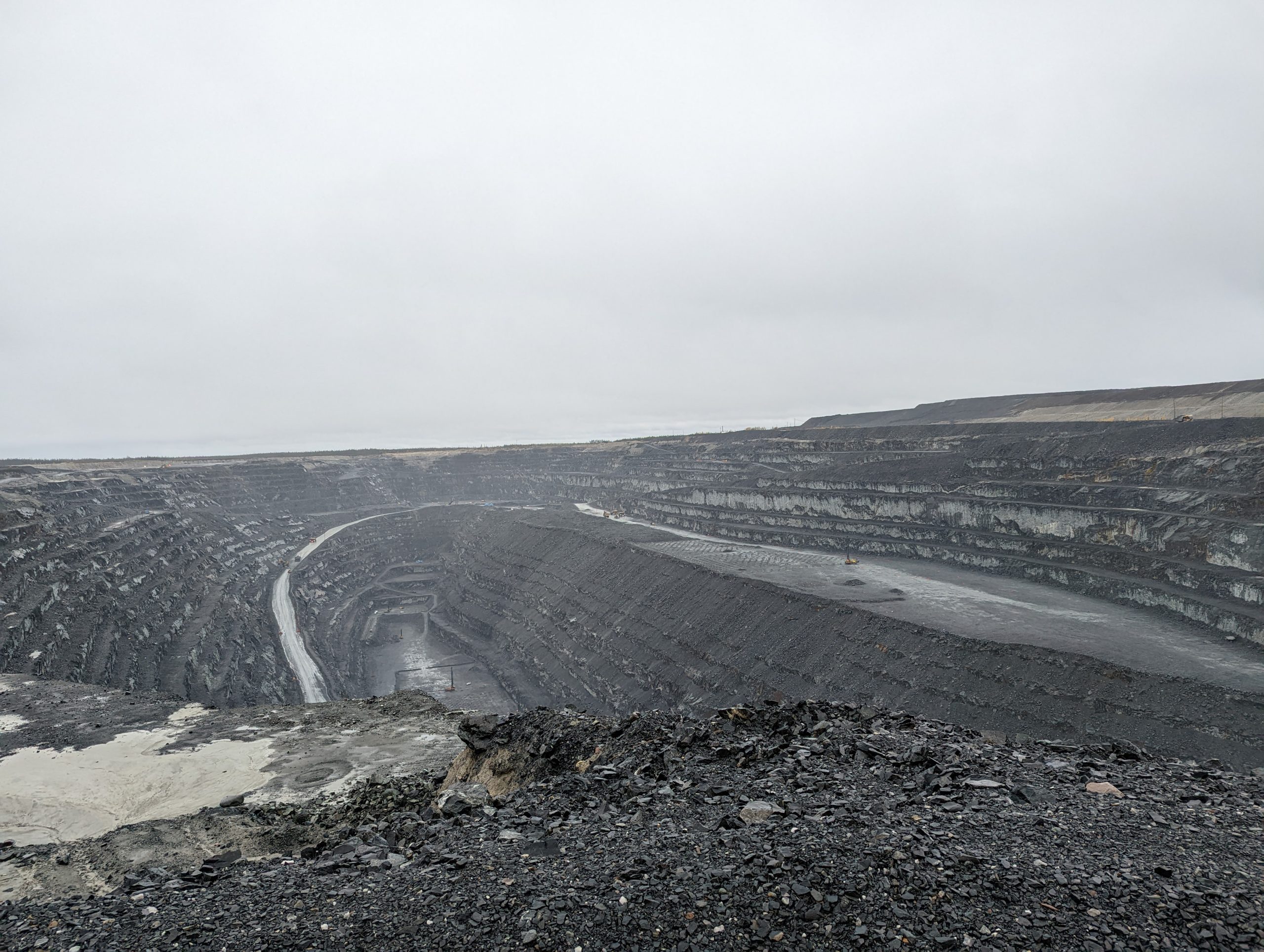 Mining operations in the age of digitization have the ability to bring in a myriad of options to achieve the next level of sustainability. What works for one site might not be right for another, so at times out-of-the-box thinking must be incorporated. Such thinking was the plan for the Detour Lake gold operation, located about 300 kilometers (about 186 miles) northeast of Timmins. Canada's largest gold mine opted for artificial intelligence to meet its objective: all-encompassing efficiency improvements.
Agnico Eagle's Detour Lake, which uses conventional open-pit mining methods and has a fleet that includes haul trucks, electric cable and hydraulic shovels, drills and other associated machines, is in its prime. With a mine life that is expected to now reach 2052 after receiving positive outcomes on its expansion plans, is projected to produce 690,000 ounces this year and ramp up to 740,000 oz. annually by 2025.
So, how can AI bring about long-term improvements to the latest gold operation in a mining-rich country well known for its successes? The right collaborator to bring the transformation to fruition.
Getting started
Symboticware CEO Ash Agarwal said the project began at a smaller scope but quickly grew once the initial data provided a full picture of Detour Lake.
"The original scope of the pilot project was to demonstrate onboard data capture from ore-moving shovels and transmit and integrate the corporate data platform for the asset reliability team," he said. "However, the project then moved forward at a larger scale deployment [including] 46 haulage trucks that would initially address fuel savings and greenhouse gas reduction. The project was further expanded to address all heavy-duty assets onsite for fuel savings, GHG reduction and condition-based maintenance data analytics through 4-Sight.ai."
A review of the fleet's fuel use revealed that vehicles consumed a total of 80 million liters of diesel. As the mine was seeking to reduce its carbonization, it equated that fuel use to an estimated 216,000 tonnes of greenhouse gas emissions weighing on its carbon footprint.
As the company is committed to operating net-zero by 2050 in absolute Scope 1 and Scope 2 carbon emissions, it set an interim carbon reduction target of 30% of 2021 Scope 1 and Scope 2 greenhouse gas emissions by 2030.
"We observed that across different mining enterprises (not specifically Detour Lake), operational inefficiencies are responsible for approx. 15% of fuel burn. These inefficiencies causing fuel burn include idling, poor machine health, overspeeding and harsh braking, suboptimal tire pressure, and overloading," Agarwal shared.
It brought in its software platform, Symboticware 4-Sight.ai, as it had done for other clients, to reduce the inefficiencies and lower the diesel consumption of its assets. The system, he added, can provide real-time insight into operator activities (including idling and driving behavior, among other factors) as well as equipment mechanical condition, leading to direct fuel cost savings and carbon reduction while additionally offering real-time access to other equipment data.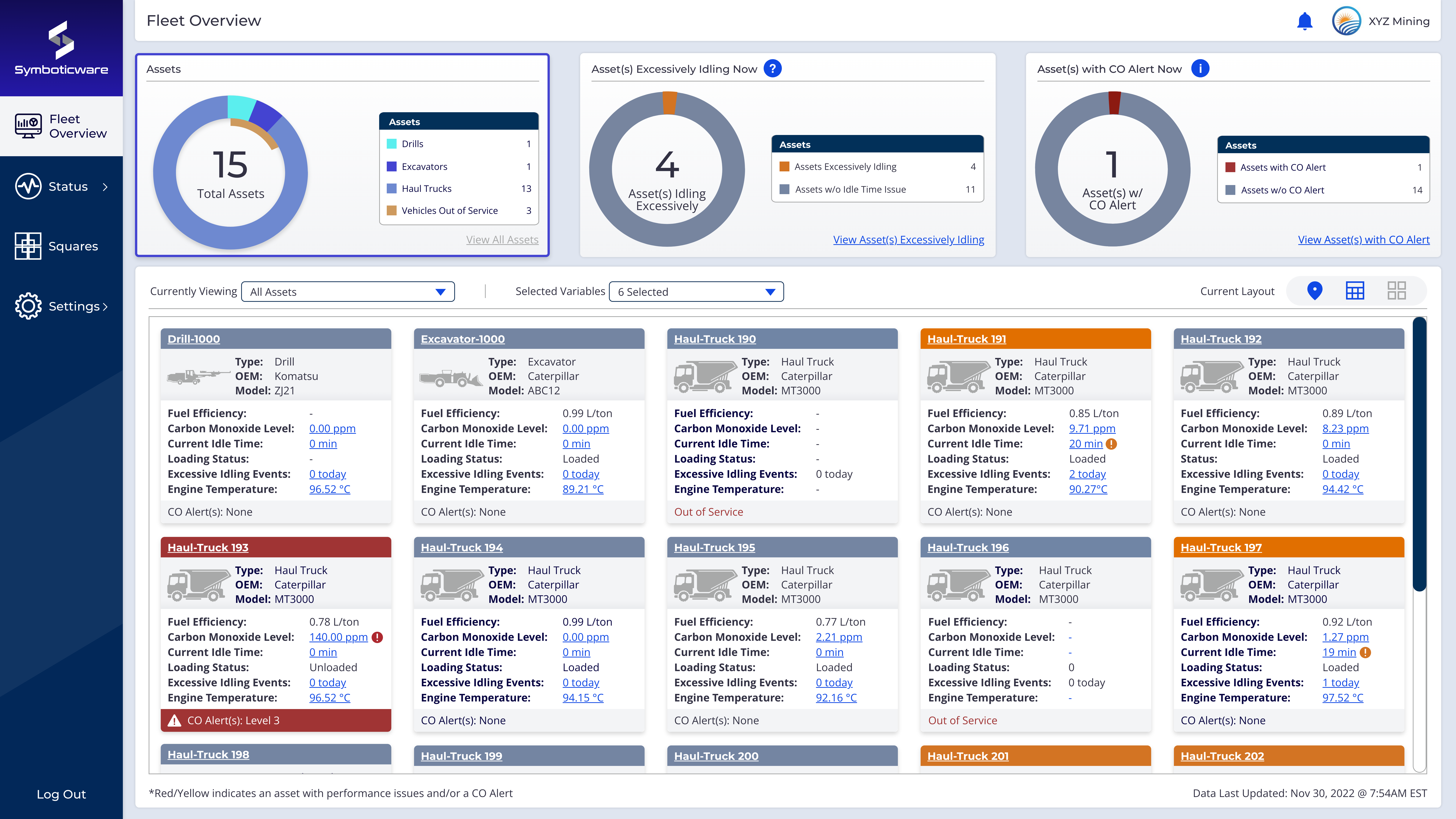 Overcoming obstacles, embracing opportunity
Agarwal said that, while its system is designed and built to be equipment agnostic, it needed to apply the technology to Detour Lake's mixed fleet, which includes Caterpillar trucks, loaders and shovels as well as Epiroc drills.
"To make our platform work, we needed to get access to operational across different protocols, which we were able to achieve thanks to the extensive library of OEM protocols we have."
Conversely, it closely examined an important opportunity: connectivity. The mine has a Rogers private LTE (PLTE) network built on-site, providing connectivity to the assets operating there, but noted that vehicles were able to go off-site, where no public or private LTE is available given its remote location. For those assets, the two are currently looking at satellite connectivity through its partnership with Swarm, a SpaceX subsidiary.
An additional opportunity to bring the project full-circle was to encompass optimization of maintenance procedures.
"We have deployed our natural language processing-based software, Squares, that analyzes the work order logs left by technicians in natural language and recovers data points from them (which components fail, how often, and at which cost)," Agarwal noted. "Currently, it enables maintenance reporting automation – the work that was previously done for hours, if not days, is now done very quickly and precisely. In the future, this product will enable predictive maintenance."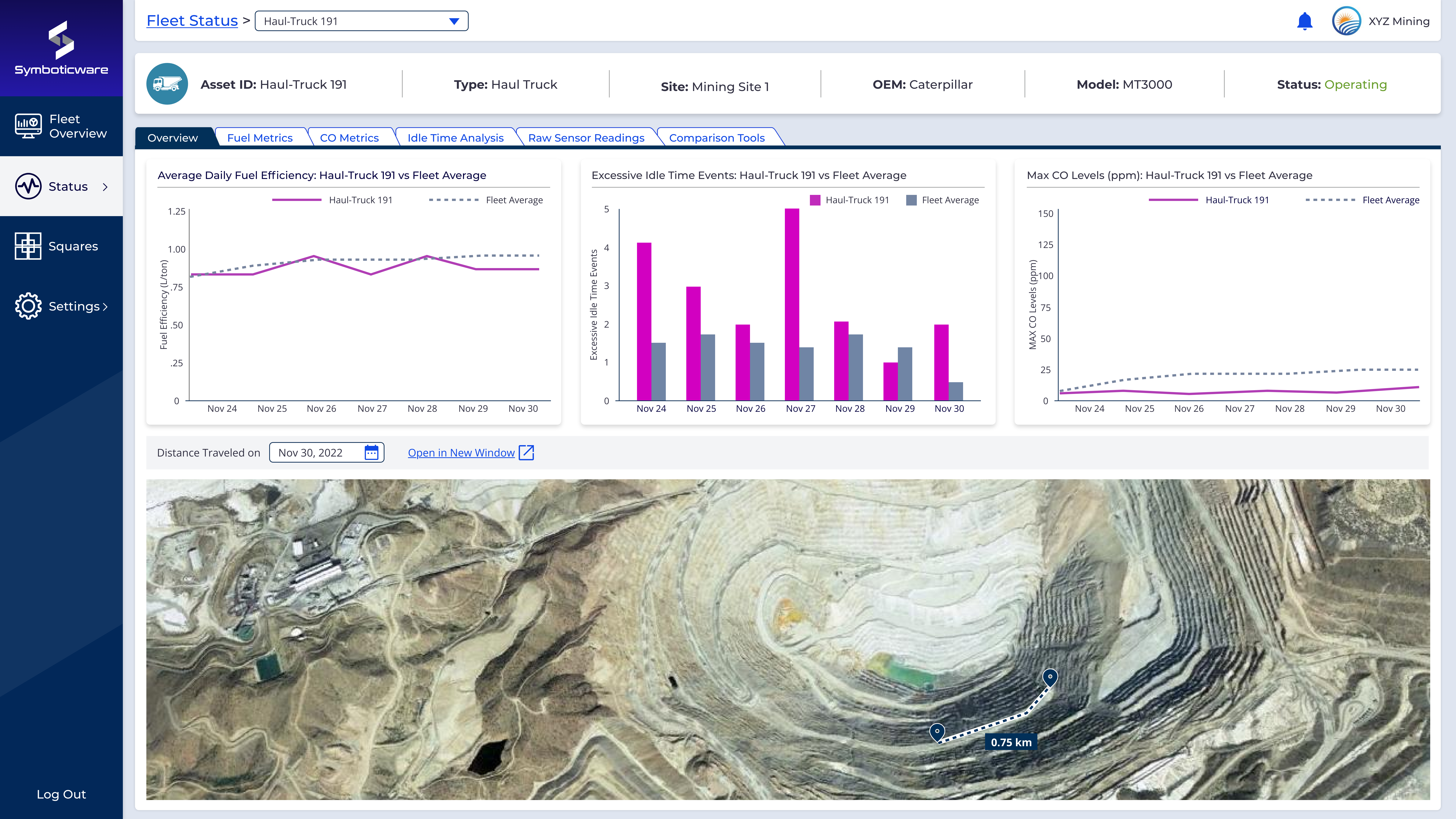 Ongoing partnership, ongoing results
"The OEM agnostic approach that we have taken from the beginning, coupled with the ability to monitor fuel consumption and the factors influencing consumption, will provide Detour Lake mine with the data that they need to make real-time decisions to reduce fuel spending," he noted of the gains the two companies have made to date. 
At press time, numbers were still being finalized for Detour Lake, but he said the objective is to reduce fuel consumption and achieve the carbon footprint reduction as it relates to mobile equipment. The company's initial goal is 2%, but its stretch goal longer-term is 5% to 10%.
Since the project is still ongoing for the pair, there are more goals to meet, Agarwal noted.
"We have just rolled out the base version of our software, and this base version is only the tip of the iceberg compared to the value that we will eventually be delivering to Detour Lake. We will be introducing AI-based features to detect causes of operational inefficiencies and enable predictive maintenance."
In the meantime, Symboticware is looking forward to helping other mines with their AI-driven digital goals, and he noted that the system can be applied to open-pit mines as well as underground operations, and at mines with LTE, Wi-Fi or even with no connectivity whatsoever thanks to the Swarm satellite technology pact.
"One of the biggest benefits has to be the ability to positively impact fuel consumption by using the data that we are able to unearth for a customer. Another huge benefit is our ability to provide predictive maintenance recommendations that reduce downtime and production stoppages," Agarwal said.
Symboticware and Detour Lake have kept a video diary of its collaboration, a portion of which can be viewed at www.youtube.com/watch?v=hQMjkhqnfDg&t.
Agnico Eagle is a senior Canadian gold miner, producing precious metals from operations in Canada, Australia, Finland and Mexico. Agnico Eagle acquired its 100% interest in the Detour Lake mine in February 2022 as a result of its merger with Kirkland Lake Gold.