Former Rio Tinto mining site in Utah opens to the public as a stunning multi-use regional park. NAM finds out more about this reclamation triumph.
By Donna Schmidt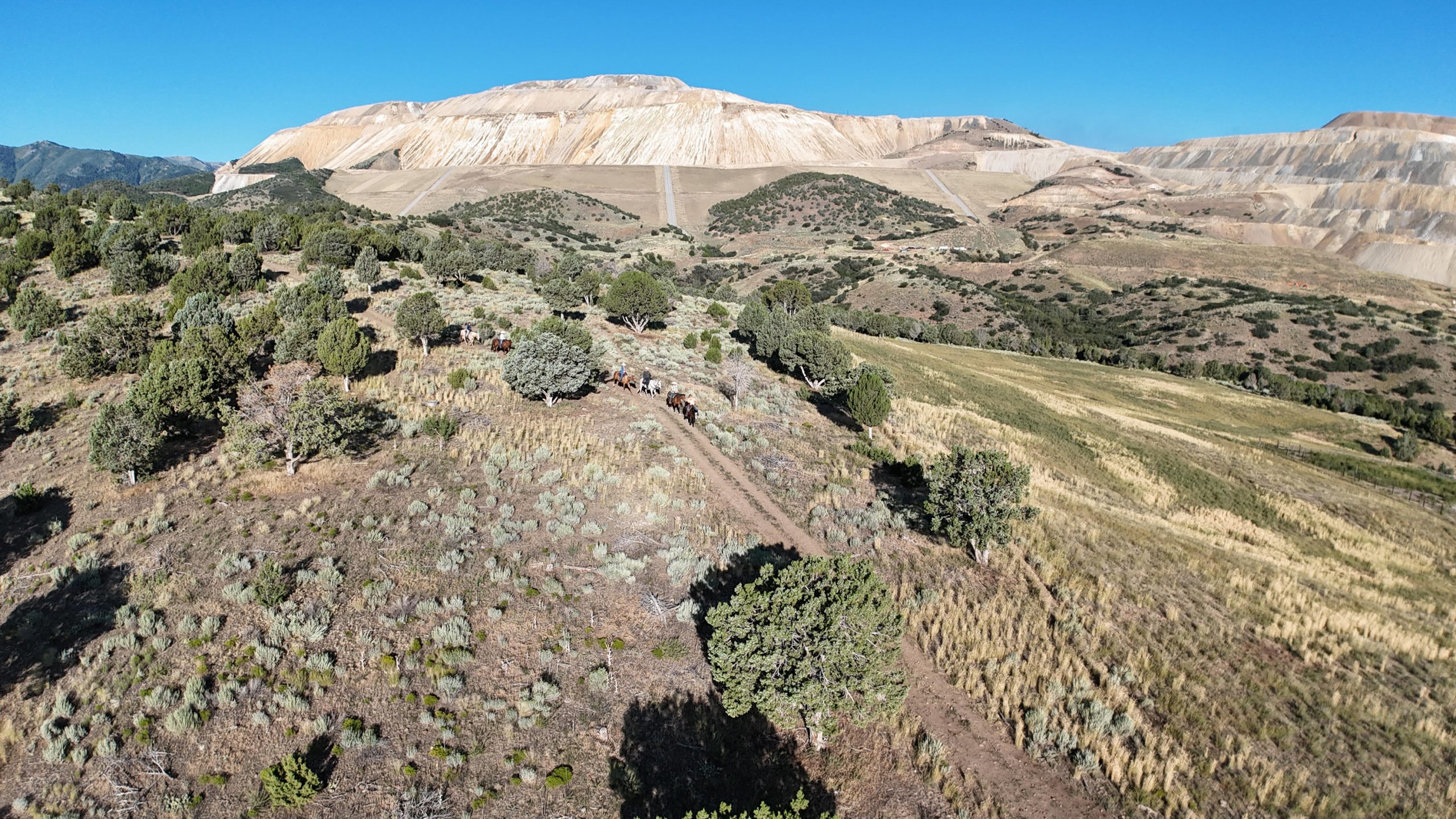 The E and S in ESG (environmental, social and governance) is not limited just to mining efforts while in production. That commitment extends long after the last shovel swipe and unloading of the last haul truck.
Rio Tinto Kennecott, alongside the Bureau of Land Management (BLM) and Salt Lake County Parks and Recreation, officially opened the Butterfield Trailhead Regional Park with a ribbon-cutting on August 31, and by the end of this year, the site – the work on which was financially backed by the SLCPR – will provide hikers, trail runners, mountain bikers and equestrians of all abilities some 16 miles of multi-use trail.
It is the newest portion of the Southwest Canyon Trails Network, which is comprised of 2,500 acres in Rose, Yellow Fork and Butterfield canyons outside of Salt Lake City. This most recent addition is the result of a 2022 lease agreement between Salt Lake County and Rio Tinto Kennecott.
Rio Tinto Copper COO Clayton Walker said the Butterfield project, which first began last year, stemmed from community requests for better access to Butterfield Canyon.
"About 30 years ago, we collaborated closely with the United States Environmental Protection Agency to restore the area's natural beauty and vegetation, reflecting Rio Tinto's commitment to responsible reclamation on former mining sites," he noted.
"The new public trail system now provides a safe and lasting space for community enjoyment."
The network of trails exists from the reclamation efforts post-mining from the Rio Tinto Kennecott operation, which has been mining and processing minerals from the rich ore body of the Bingham Canyon mine since 1903. Today, it is one of the world's top producing mines, and at a depth of .75 miles (1,210 meters) width of more than 2 miles (4 kilometers) across at its rim, also ranks among the biggest globally.
Sale Lake County mayor Jenny Wilson was one of the first to take in the Butterfield addition, and said it is an excellent opportunity for the community to "connect with the land and take in these breathtaking views" that will enrich lives, and affirms the county's pledge to open space and preserving the natural beauty of its valley.
"We're so proud to see what's possible through our environmentally focused reclamation efforts on what was once a mining site. I'm personally excited to get out and enjoy these trails with my family and friends," Walker concurred.
To ensure the trails are accessible to all, Wasatch Adaptive Sports tested out the trails twice on adaptive bikes prior to the ribbon cutting. First responders were also invited to navigate the trails and assess evacuation routes in the event of an emergency. Representatives from Unified Police Department's Canyon Patrol, Salt Lake County Sheriff's Office Mounted Posse, Herriman Police Department, and Unified Fire Authority were all in attendance at the ribbon cutting.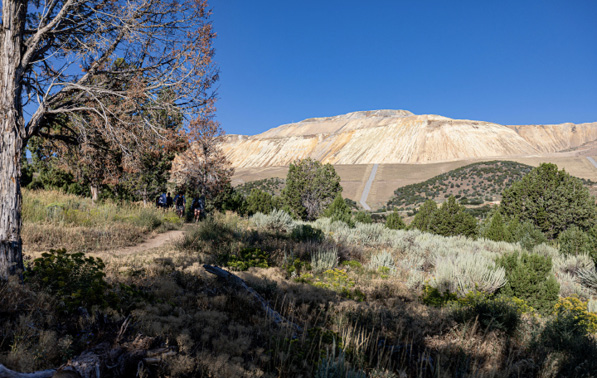 Salt Lake County Parks and Recreation's outdoor program coordinators also offered a guided hike to familiarize users with the trails and native plants. Outreach booths were hosted by Wasatch Adaptive Sports, Rio Tinto, and Parks and Recreation.
Use of Butterfield Trailhead Regional Park is specific to trails only and can accommodate adaptive bikes; motorized vehicles will be prohibited, and two dedicated full-time open space technicians will be onsite to manage the trails and will work closely with BLM, Rio Tinto, Herriman City and first responders going forward. A trailhead and parking lot will be available for use by year-end.
Walker said successful reclamation projects like Butterfield have shaped mining and will continue to shape the future of the industry while solidifying Rio Tinto's lasting commitment to the community, where it has been a fixture for 120 years as of 2023.
"These initiatives exemplify Rio Tinto's commitment to responsible and community-centric mining practices. We are dedicated to setting the standard, demonstrating that mining can have a positive, lasting impact on both the environment and the communities we serve," he said.
He also confirmed that the operator recently reclaimed an additional 740 acres of land at the Bingham Canyon mine, including the reshaping of approximately 12.4 million cubic yards of waste rock, covering it with 3.7 million cubic yards of topsoil and planting 23 varieties of native grasses and shrubs to enhance biodiversity on the remediated land, improving the appearance of the mine for residents throughout Salt Lake Valley.
Additionally, in Arizona, Rio Tinto completed a $75 million restoration and reclamation project of 475 acres of land impacted by close to a century of production from the Magma Copper mine; that sizable project was wrapped up in 2020. It also recently backed the acquisition of a 2,100-acre site by the Chelan-Douglas Land Trust in Washington for the development of a reserve that will be managed with an emphasis on fire safety, wetland preservation, adaptation to climate change and habitat for wildlife.
A website with activity ideas and a detailed map of the Butterfield Trailhead Regional Park is available at www.visitsaltlake.com/listing/butterfield-trailhead-regional-park/71673.
Rio Tinto's Kennecott complex has one of the lowest carbon footprints of any copper producer in the U.S., a significant step toward the miner's coal of being carbon neutral by 2050. Kennecott is also a founding member of the Utah Clean Air initiative.