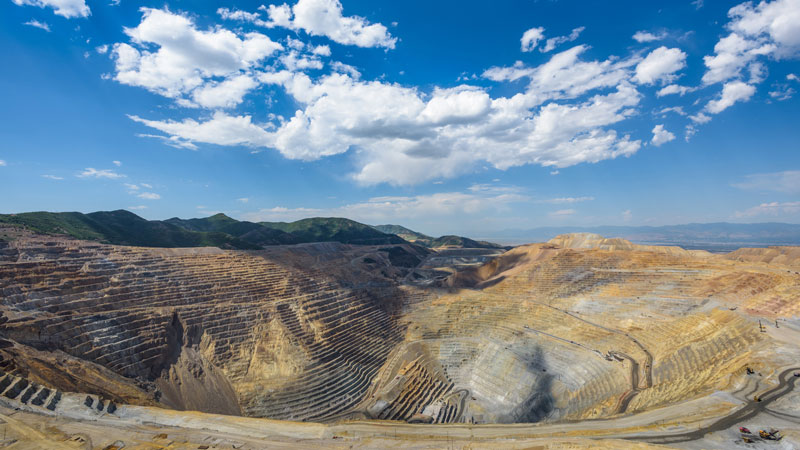 Fortune Minerals and Rio Tinto have signed a memorandum of understanding to develop technology that will improve recovery of cobalt and bismuth from Rio Tinto's co-product streams to expand production of critical minerals.
The companies said testing will take place at Rio Tinto Kennecott's integrated copper mining and smelting operations in Utah and at Fortune's planned Alberta Refinery in Canada.
"We are committed to find better ways to provide the materials the world needs to grow and decarbonize. We are enthusiastic about this partnership with Fortune Minerals as we continue looking at our waste streams to develop new, sustainable sources of critical minerals here in North America," said Rio Tinto Kennecott Managing Director Nate Foster.
Fortune and Rio Tinto said they are working together to assess different process methods and technology options to recover the bismuth and cobalt contained in Kennecott's smelter waste streams. This includes assessing the effectiveness of blending Rio Tinto's intermediate products with Fortune's NICO project concentrates and conducting batch recovery tests using the Canadian miner's refinery flow sheets.
In 2020, the Canadian and U.S. governments signed a Joint Action Plan on Critical Mineral Collaboration to enable more North American production of the critical minerals needed in new technologies.
Source: Fortune Minerals