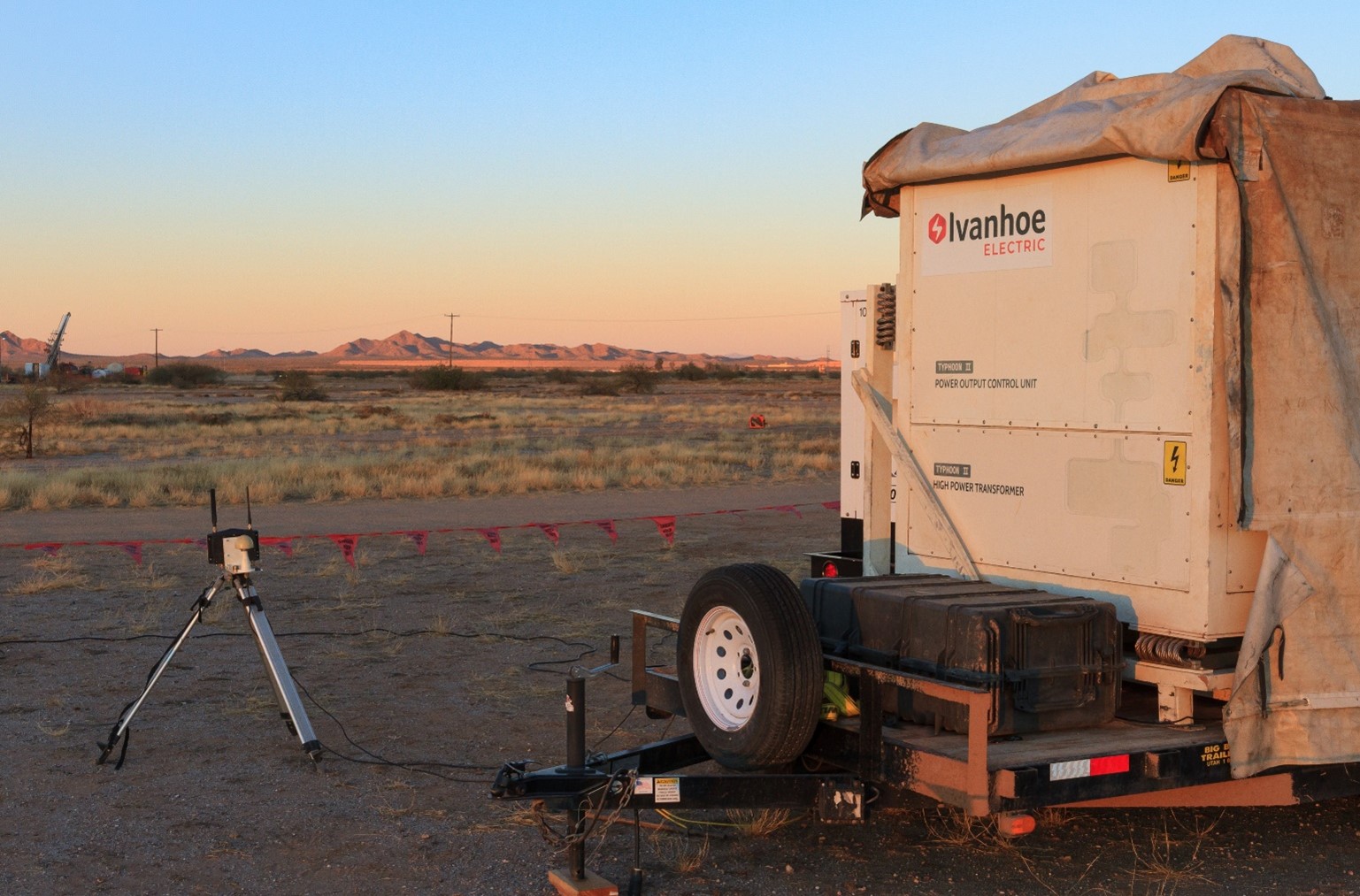 An initial assessment of the Santa Cruz copper project, located west of Casa Grande, Ariz., shows that Ivanhoe Electric is "on the right track" to developing a modern mine that responsibly produces "green" copper.
"The study provides a first look at our plans for a technologically advanced, underground copper mine in Arizona with attractive economics at today's copper prices," said Ivanhoe Electric President and CEO Taylor Melvin.
"We are designing the project to minimize environmental impact through the use of modern technologies and renewable power. We believe the Santa Cruz copper project will become an industry-leading example of responsibly produced copper in the United States, and a source of high-quality jobs in Arizona during development and throughout its anticipated long mine life."
The initial assessment outlined a potential underground operation with a capacity of 5.9 million tonnes per year, supported by 105.2 million tonnes of modeled mill feed with an average grade of 1.58% copper from the Santa Cruz and East Ridge deposits, resulting in an estimated 20-year mine life.
A three-year construction period is envisioned to develop the underground workings and build the surface processing facilities. Copper recoveries of 95.4% are expected to be achieved through a combination of solvent extraction and electrowinning (SX/EW) and conventional froth flotation.
The assessment estimates initial project capital expenditures of $1.15 billion.
Santa Cruz is one of Ivanhoe Electric's flagship projects, alongside the Tintic copper-gold project in Utah.
Source: Ivanhoe Electric