Weir ESCO meets milestone with new ProFill design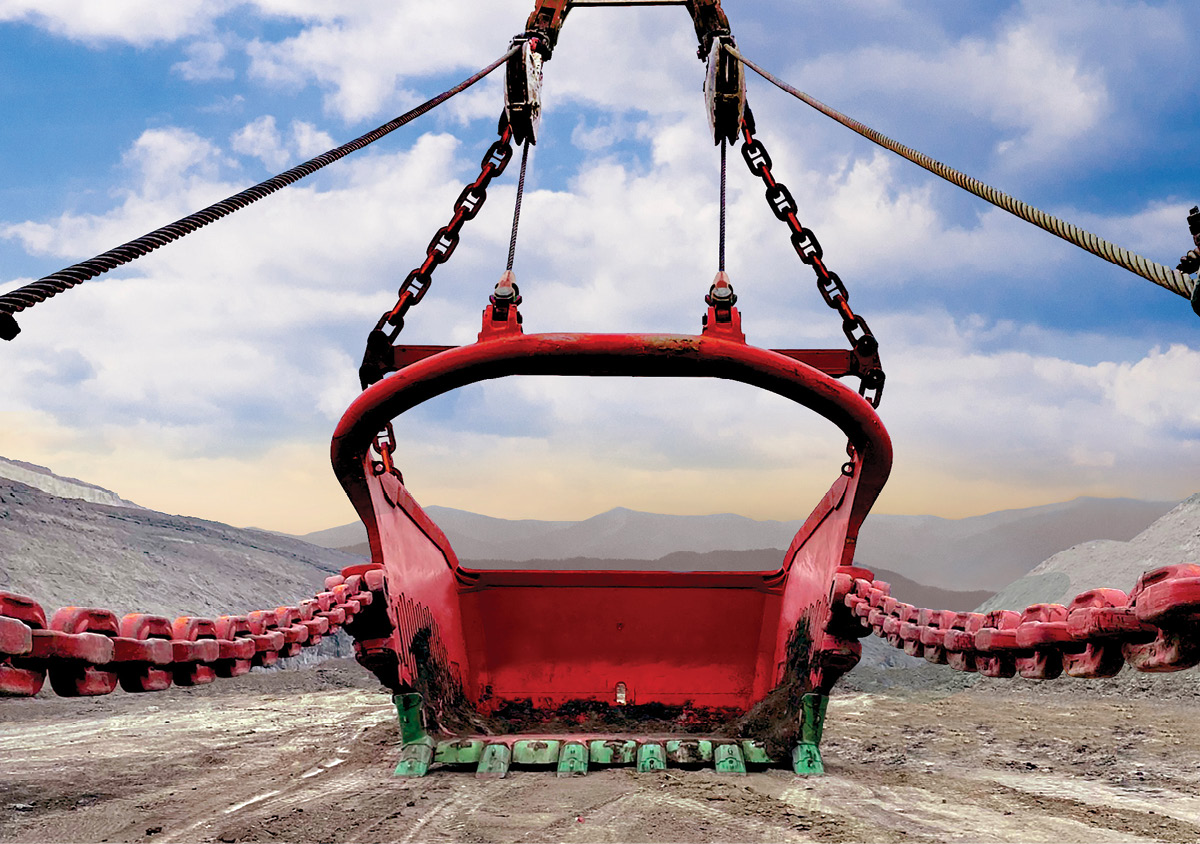 At one point in industry history, the now long-retired Bucyrus-Erie 4250-W was the world's largest ever dragline excavator and bucket, at 220 cubic yards and 240 tons, respectively. Weir ESCO has come very close to topping that with a North American customer, delivering the largest active dragline bucket in the world.
Shawn McCullum, technical product manager supporting dragline buckets for Weir ESCO, said the company brought together the past and engineering legacy with the future via its innovation in metallurgy to create a bucket model that would not only offer increased productivity through its sheer size, but also increased operational efficiencies and reduced waste.
The new record-holding bucket, the ESCO ProFill, is approximately 28 feet long, 21 ft. tall and 24 ft. wide. At 164 yd.3, it is capable of carrying the equivalent volume of two average swimming pools, or 33,000 gallons.
"It's not every day you get to brag about creating the world's largest something, especially when that something is as remarkable for its production excellence as it is for its size," McCullum said of the brand new, customized bucket, delivered earlier this year to the unidentified customer.
"The opportunity to create something this large doesn't come around that often."
Account manager Jim Carter concurred, noting that, with the ability to move about 270 tons per pass, the evolution of the dragline bucket is advancing like never before.
"I've never seen a bucket dig like this," Carter said. "With 26 years of service selling dragline units, it puts the achievement into perspective. Weir ESCO is one of the few companies that can produce a bucket this large. And in-house innovations in metallurgy are helping the company create stronger, more wear-resistant buckets that fill faster, use less drag energy and deliver exceptional productivity."
Design and manufacturing of the new dragline bucket took about a year, according to Chris Grewell, who served as primary engineer on the project.
"We were able to refer to previously created patterns and castings as a starting point to create this custom bucket," he said. "Years of past expertise go into a project like this. Previous ESCO engineers have done a great job. We were standing on the shoulders of giants to create this bucket."
Weir ESCO, which has offered a dragline lineup for the last 90 years of its nearly century-long history, offers custom engineering for mine-specific needs, and has a range of ground engaging tools (GETs) engineered for maximum digging efficiency and increased safety.
Hitch options for performance optimization are available, as are custom rigging packages and ESCO's own wear protection packages.