Franklin Electric has appointed Greg Levin to serve as its vice president and president for its Global Water division, replacing a retiring Donald Kenney.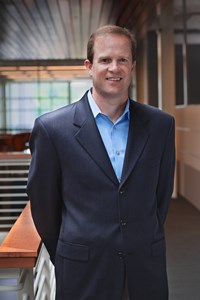 Kenney is stepping down after nearly 32 years with the company. As a driving force behind Franklin Electric's Global Water growth and strategy over the last decade, he will remain with the company through the end of July to ensure a smooth transition.
Levine joined Franklin Electric on July 3 from Nidec Corporation, where he served as president of the Motion Control and Drives business for six years. He also served in global profit and loss and technology roles for Nidec for 13 years, overseeing an international team across 13 operational sites.
Before Nidec, Levine held senior engineering roles at Emerson for 15 years.
"Don's strategic vision and customer-centric approach was essential to our growth these past few years," said CEO and chairperson Gregg Sengstack.
"We are excited to bring on a leader with a proven track record of identifying and nurturing growth opportunities. This insight will allow us to build on the strong foundation we have in place." 
Source: Franklin Electric