After dedicating her entire career to improving Indigenous involvement in the mining industry, Skeena Resources' Freda Campbell has won the 2023 Indigenous Trailblazer Award by Women in Mining Canada.
Edited by Josephine Patterson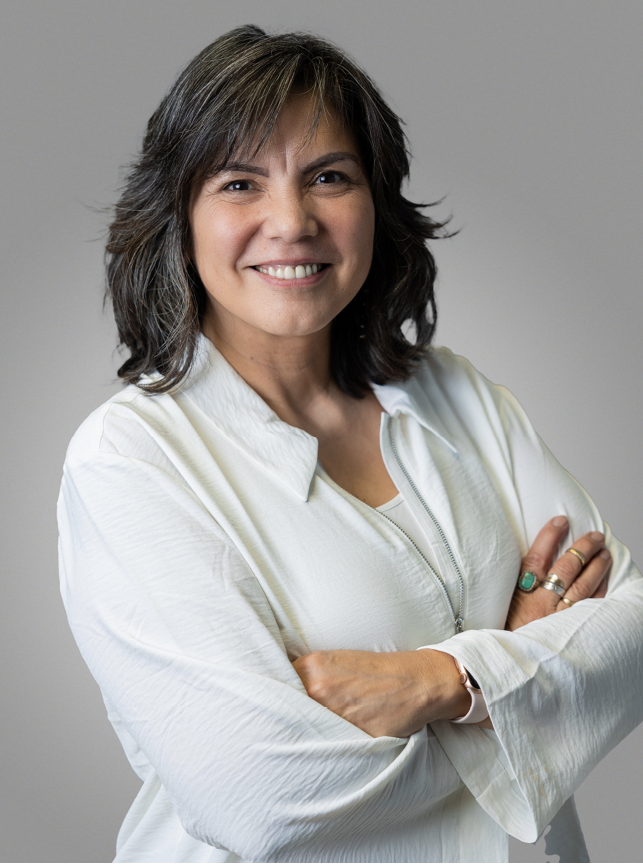 North American Mining: Can you share a little bit about how you got into mining and why? How do you feel and what does being awarded the 2023 Indigenous Trailblazer Award by Women in Mining Canada mean to you?
I have worked in the mining industry for both proponents and Indigenous Nations for over 25 years.
I am a member of the Tahltan Nation, Crow Clan, and Dekhāmā Family, and have lived in Tahltan Territory (northern British Columbia), in communities most affected by mining for over 15 years.
I came to the mining industry completely by chance. I was in my final year of a business administration program at Camosun College in Victoria, British Columbia, and the program offered a course where members of the business community would come to the class to discuss opportunities for graduating students.
Each week a student needed to start the question period with three questions. The week it was my turn it was Jack Thompson, president of Homestake Canada, and I asked him how he thought Native land claims were going to affect mining. He talked about Eskay Creek, an exploration project in northwest British Columbia that Homestake Canada had in Tahltan Territory, and after class, I asked him for a job. He agreed and that's when my career started.
I quickly became very passionate about Indigenous involvement in all aspects of mining, it was happening in our backyard, and at the time there was a lot of room for improvement. I have since dedicated my career to improving Indigenous involvement in the mining industry. Receiving this award in recognition of the work I've done on behalf of my Nation is a great honor and I'm incredibly humbled.
Can you share more about what's important to you, especially as it relates to others in the industry who share an Indigenous ancestry?
My passion is empowering the Indigenous workforce and removing barriers to Indigenous employment and development.
As the human resources coordinator at Eskay Creek, I began to recognize how the skills of my fellow Tahltans living in the Territory were being overlooked. The traditional way of recruiting employees did not allow for land-based skills to be recognized or hiring decisions to be made in recognition of them. My vision for a tool to assess land-based skills in a way they could be gauged against jobs in mining began in 2004. For the next 16 years, I would continue to work on this concept.
In 2020, as the director of employment and training for the Tahltan Central Government, OnTrack: Tahltan Essential Skills Database became a reality. This database allows Tahltan people to access job opportunities in Tahltan Territory and apply with a click, which provides an opportunity for participants to do a "skills for success" test and compare their results to occupations in mining. It shows participants where their skills are a match, and where they aren't as well as provides links to resources to improve their skills online, if needed.
As Skeena's Community Relations Director, I have piloted the Tahltan Mentorship Program. The goal is to prepare Tahltan mentees for industry management roles and connect mentees with Tahltan Territory, culture and community.
It provides opportunities for the Tahltan mentees to go home to Tahltan Territory, many for the first time, to connect with their families and participate in Tahltan cultural activities. It allows Tahltan students to come home and not only become familiar with the Tahltan Territory and culture but also increases exposure to Tahltan governance structures and decision-making. This mentorship program is developing the next generation of Tahltan trailblazers and inspiring Tahltan youth within Tahltan communities.
What is the best component of the mining community, in your opinion? 
It is truly an exciting time for the resource and mining sector; the United Nations Declaration of Indigenous Peoples has put an exclamation mark on what some of us have been working towards for a very long time. Indigenous involvement in the resource development activities that are happening in our backyards, and the impacts they have on our communities and people have been overlooked for far too long, but we are at the decision-making table now and in a position to have input into how resource development is done in our Traditional Territories.
What do you think of the progress of Indigenous people in the mining industry?
Meaningful engagement with the Indigenous Nations on whose land projects are located is no longer an option, it is a requirement. Involving Nations, including building capacity, is critical to the reconciliation. The work is just starting, incorporating Indigenous values into the design, permitting, construction, operations, and closure and reclamation of resource development projects will change the way resource development is done in Canada.
The Eskay Creek Revitalization is a good example of how we can engage with Indigenous Nations in different ways, the way they would like to be engaged and addressing the things important to them.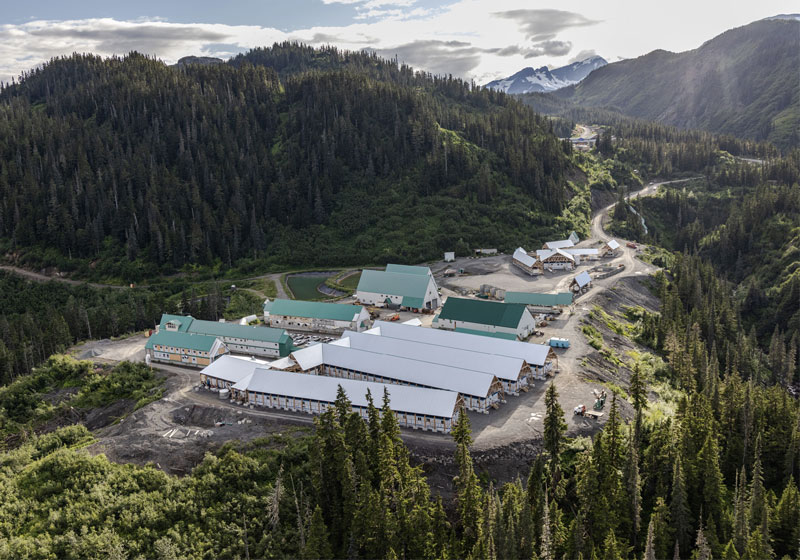 How can companies better support both Indigenous people and women in mining?
Mining companies should look at skills differently and recognize land-based skills and skillsets people develop living in remote areas. People living remotely are very resourceful and must develop expertise to deal with all aspects of survival. As a resident of Dease Lake, I need to understand a little bit about plumbing, carpentry, ventilation and engines. As a Tahltan, I also spend time on the land hunting and fishing, and need to practice safety precautions associated with those activities. Those skills are directly transferable to the workplace. Additionally, companies should recognize that Indigenous communities can provide them with a local and reliable workforce. A local employee in a critical position in an operation will save thousands in travel dollars and downtime costs.
What are your goals for yourself in the industry? What initiatives are you currently working on that you are proud of?
On behalf of Skeena, I am actively engaging the Gitanyow, Nisga'a, Skii km Lax Ha, and Tahtlan Nations in the way they want to be engaged and where they are located. My goal is to continue to work collaboratively with the Nations to design the best possible project which will be an example to other projects that follow.
Skeena is working closely with the Tahltan Central Government to develop the Eskay Creek Revitalization Project in a manner respectful of Tahltan traditional rights and use of the area. The company is a strong supporter of the Section 7 Agreement signed by the Tahltan Central Government and the province of British Columbia. This agreement will create positive outcomes for both Tahltan sovereignty and Indigenous engagement and approval processes.
We are particularly proud of the Mentorship Program with the Tahltan Nation that we launched in 2020 to provide university students and recent graduates in engineering and business an opportunity to work in planning, permitting, engineering and mine construction.
Skeena is working with the Nisga'a Lisims Government on the assessment of the transportation route through the Nass and Nass wildlife areas under Chapter 10 of the Nisga'a final agreement.
We are also engaging with Gitanyow Nation and began working with the Gitanyow Hereditary Chiefs office on developing a Wilp Sustainability Assessment Process (WSAP) for the transportation route to the Eskay Creek Revitalization Project in February 2022.
In January 2023, the Eskay Creek Revitalization project entered into the WSAP pilot program, the first-ever project assessed under this program.
The WSAP will run parallel with the hybrid Provincial (British Columbia) and Tahltan Central Government environmental assessment process, and the assessment under Chapter 10 of the Nisga'a Final Agreement for the Eskay Creek Revitalization Project.
Throughout all the phases of exploration, mine development, operations, closure and reclamation, Skeena wants to utilize the local workforce and local businesses, and support the building of strong, healthy, resilient Indigenous communities.
In the past, mining has been a boom and bust for small remote indigenous communities. Skeena wants to change that and help Indigenous communities benefit from the project in a way that builds a legacy.
What goals should the industry be setting for itself?
The industry should be prepared to listen and step out of its comfort zone.
Resource development needs to be looked at through an Indigenous lens and Indigenous ways of being. The industry needs to be working closely with the Indigenous communities where their projects are located, listening, and learning before they design a project proposal.
Projects should be developed in collaboration and partnership, for the best possible outcomes.
Any final words?
I believe in being respectful of Indigenous Nations' desire to create Conservation Areas in sacred parts of their territories. Skeena has been supportive of British Columbia's mandate towards the creation of Indigenous Conservation Areas.
In 2021, Skeena returned its mineral tenures for its Spectrum mineral claim, in support of our Tahltan Nation partnership. This established a new 3,500-hectare conservancy adjoining the 230,000-hectare Mount Edziza Provincial Park, which has been named Tenh Dẕetle, (Ten-thet-luh), meaning "Ice Mountain" in the Tahltan language.
As a Tahltan, I know all of our land is important to us, some areas are more meaningful than others, but all of it is important. Resource development companies need to understand that importance and be willing to work with us to protect these areas and address our concerns in areas that we have agreed they can work on. 
A Solid Resume
Skeena Resources Ltd.
Community Relations Director 
Dec 2022 – Present 
Community Relations Manager 
Jul 2021 – Dec 2022 
Eskay Creek Mine/Dease Lake,
British Columbia
Tahltan Central Government
Dease Lake Community Director 
Jul 2020 – Jul 2021 
Education & Training Director 

Aug 2018 – Jul 2020 
Dease Lake, British Columbia 
Imperial Metals Corporation
Human Resources Coordinator & Liaison
Jun 2014 – Aug 2018 
Red Chris Mine
Tahltan Central Government
Human Resources Coordinator
Jan 2013 – Nov 2013 
AltaGas Utilities Inc.
Community and Employment Coordinator
Jan 2011 – Jan 2013
Northwest Hydroelectric Projects  
BC Aboriginal Mine Training Association
Program Coach
Jun 2010 – Jan 2011 
Dease Lake, BC
Liard First Nation Development Corp.
Human Resources Coordinator 
Jan 2009 – Jun 2010 
Watson Lake, Yukon 
Tahltan Central Government 
Employment Coordinator
Jun 2008 – Oct 2008 
Dease Lake, BC
Barrick Gold Corporation
Human Resources Coordinator
Jan 2004 – Mar 2008 
Eskay Creek Mine
Homestake Canada
Warehouse Apprentice/Journeyman
Aug 2000 – Dec 2003
Eskay Creek Mine
Secretary/Payroll Administrator
Nov 1994 – Aug 2000
Eskay Creek Mine