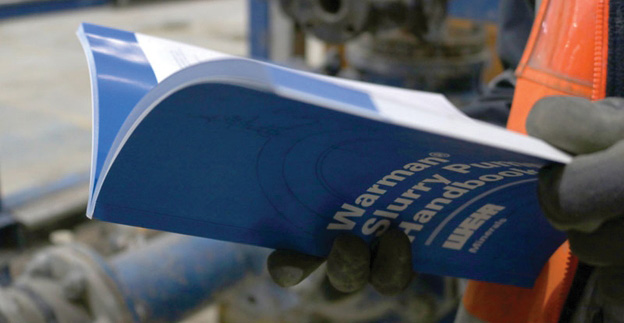 Weir Minerals, manufacturer of the Warman slurry pump, has released the latest edition of their coveted Warman Slurry Pumping Handbook.
The sixth edition, compiled by the most trusted name in slurry pumps, features detailed engineering data required for most slurry pumping applications.
Drawing on decades of Weir Minerals' inhouse expertise in innovative engineering and slurry pumping technology, the new handbook has updated reference material based on new learnings, improved understanding and technological developments within the mining industry.
With customers always in mind, the handbook aims to empower engineers to achieve optimal performance from their Warman slurry pumps. An increased global focus on the environment, energy consumption and water conservation will influence slurry pump design and considerations – making this latest handbook an essential tool for all current and future pump engineers.
"Pumping slurry has many challenges, and I'm excited to publish our latest handbook, packed with fundamental theory, application advice, standard practices and latest Warman learnings from the field, all aimed to help our customers, present and future, deliver with excellence," said Marcus Lane, Director, Slurry Pumping Technology Group.
The comprehensive handbook includes over 140 pages of detailed information, including performance charts, impeller design, part configuration, assembly and slurry considerations – fully supported by accurate technical renders and specifications.
The latest version of the Warman Slurry Pumping Handbook is available not only to the company's customers, but also to the leading schools worldwide.