Canadian gold producer B2Gold has entered into a definitive agreement to acquire all of the issued and outstanding shares of Sabina Gold & Silver for C$1.1 billion.
The transaction will result in B2Gold acquiring Sabina's Back River Gold District located in Nunavut, Canada. The district consists of five mineral claims blocks along an 80-kilometre belt.
The most advanced project in the district, Goose, is fully permitted, construction ready, and has been de-risked with significant infrastructure currently in place. B2Gold said it has strong northern construction expertise and experience to successfully develop the Goose project and the financial resources to build the Back River Gold District into a large, long-life mining complex.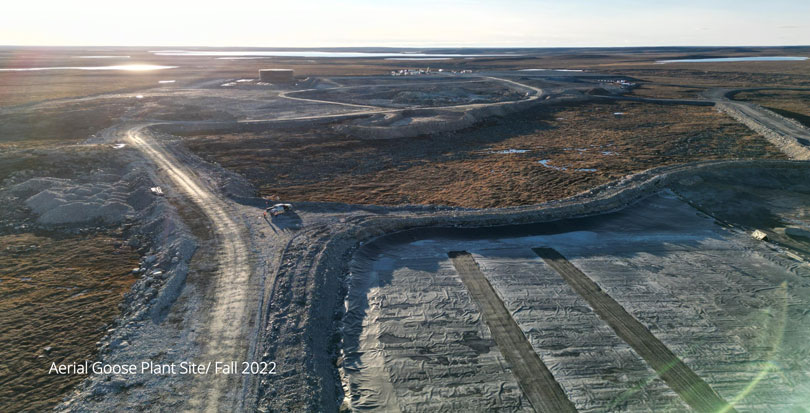 Under the terms of the agreement, Sabina shareholders will receive 0.3867 B2Gold shares for each existing Sabina share held, representing a value of C$1.87 per share. All outstanding Sabina stock options will be exchanged for B2Gold stock options based on the exchange ratio.
"The Back River Gold District has multiple high-potential mineralized zones which remain open, and we are confident that the district has strong untapped upside with numerous avenues for resource growth," said Clive Johnson, president and CEO of B2Gold.
Upon closing of the deal, B2Gold said it will continue to honour the Framework Agreement that Sabina signed with the Kitikmeot Inuit Association outlining renewable 20-year benefit and land tenure agreements.
B2Gold has operating gold mines in Mali, Namibia and the Philippines and numerous exploration and development projects in various countries including Colombia, Finland and Uzbekistan.
Source: B2Gold