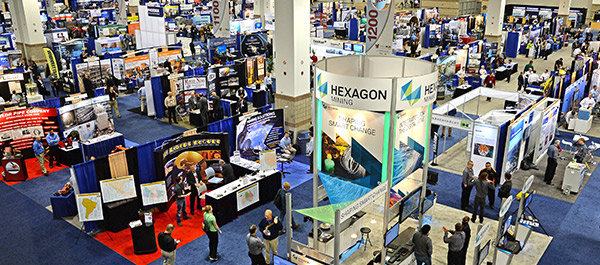 Preparations are continuing for the next Society for Mining, Metallurgy and Exploration's (SME) annual conference and exposition, set for February 26-March 1 in Denver, Colo.
The MINEXCHANGE event, which will be paired again with the Colorado Mining Association's (CMA) 125th National Western Mining Conference, will return to the Colorado Convention Center. North American Mining magazine and Rock Products magazine return as media partners.
"As the mining industry steps into the spotlight, supplying the minerals critical to powering a green economy, the focus on ESG, innovation and health and safety is more important than ever," the organizer said. "Immerse yourself in the new safety strategies, exiting advances in AI, and important initiatives for a sustainable future at MINEXCHANGE. At MINEXCHANGE, professional development moves beyond the expected to the vital insights you need to evolve with the future of mining."
The technical program is still in development, but popular annual topics include bulk material handling; coal and energy; environmental; geology and valuation; health and safety; industrial minerals and aggregates; mineral and metallurgical processing; mining and exploration; research; and discussions by the Underground Construction Association (UCA).
Mixer and social events are also still in the planning stages.
Watch for more information on the event in NAM and on MinersNews.net.
Source: SME