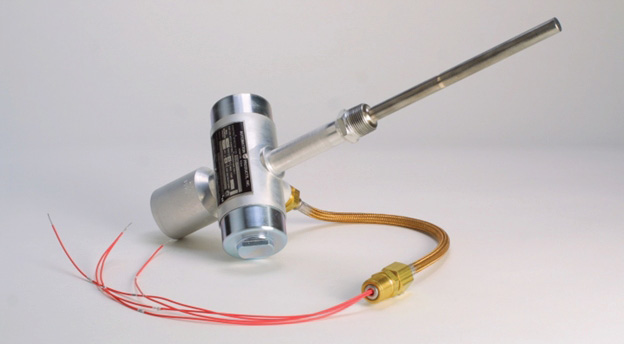 The Dynatrol Bulk Solids CL10-DJT-7 level indicator provides high-, mid- or low-point level detection in hostile high-temperature environments. It has no moving parts and requires no adjustments.
Dynatrol level detectors are made from high-strength stainless steel, providing dependable operation in dusty environments as well as on vessels, storage bins or hoppers equipped with vibrators. The Dynatrol DJT level indicator can be used in temperatures exceeding 300°F, are factory calibrated and do not require any field calibration before installation.
Applications may include ore and sand as well as gravel, rock, crushed stone, ore, talc and crushed dolomite, and recycled crushed concrete, as well as lightweight aggregates. Its design ensures the most reliable level measurement. With no gaskets or seals to deteriorate, these durable level detectors are virtually wear-free.
The Dynatrol detector relies on mechanical oscillations to determine if the probe is covered or uncovered. Signals from the DJ Level Detector operate a single pole, double-throw relay within the control unit and the relay contacts actuate alarms, indicator lights or process control equipment.
Installation is simple; the detector is mounted through a ¾-inch half-coupling at the point of desired level detection, eliminating costly flanges, float chamber or fittings. The separate control unit permits installation at any convenient location.
It is approved for Class I, Group C & D, Class II, Groups E, F & G, and Class III services.