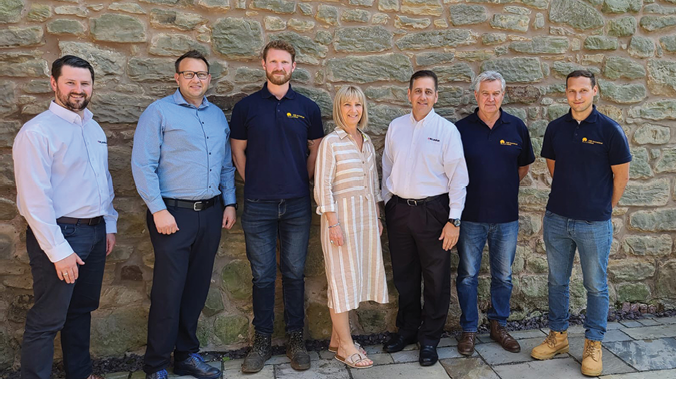 McLanahan Corp. has completed the acquisition of CMB International Limited, a manufacturer of crushers, horizontal screens, inclined screens, feeders and conveyors based out of Leicestershire, United Kingdom.
CMB International was founded in 1996 by Martin Brough and Julie Smith, who brought on Chris Hall as a partner a few years later. For more than 25 years, the company has focused on offering high-quality service and support to quarries by providing effective on-site plant maintenance and support to help customers get the best possible production from their plant. Their product line is designed to be easily retrofitted into existing plants, and the company supplies a team of field service engineers to offer that on-site support.
CMB International also owns and operates the brand RubbleCrusher, which produces compact crushers that can be mounted on wheels, tracks or a skid and pulled behind a truck. Founded with a focus on supporting the "zero waste" approach to the construction and demolition recycling industry, RubbleCrusher equipment is ideal for small- to medium-sized crushing and recycling projects that help contribute to a circular economy.
In looking toward future goals, McLanahan and CMB International found themselves aligned in their dedication to their customers' success and long-term support.
"We were looking to expand our crushing and screening lines, as well as expand our ability to provide excellent customer service and support in the United Kingdom," said Cory Jenson, EVP – sales and business development at McLanahan. "We had been working on a few projects with the CMB team and found ourselves to have similar values and goals. Having them become part of the McLanahan Family of Companies made sense for both our businesses."
CMB International's product line will become part of the McLanahan brand to support the company's existing line of crushers and horizontal and inclined screens. The line will be available directly from McLanahan's offices around the world. Their line of cone crushers will also be used as part of Anaconda Equipment's line of mobile crushers as they continue to grow their product offering.