The U.S. Department of Labor's Mine Safety and Health Administration (MSHA) has launched a new enforcement initiative to better protect the nation's miners from health hazards resulting from repeated overexposure to respirable crystalline silica.
"We are committed to using every tool in MSHA's toolbox to protect miners from developing debilitating and deadly lung diseases that are entirely preventable. We have seen too many miners carrying oxygen tanks and struggling to breathe just to take a few steps or do the simplest of tasks after having their lungs destroyed by toxic levels of respirable dust," said Assistant Secretary for Mine Safety and Health Chris Williamson.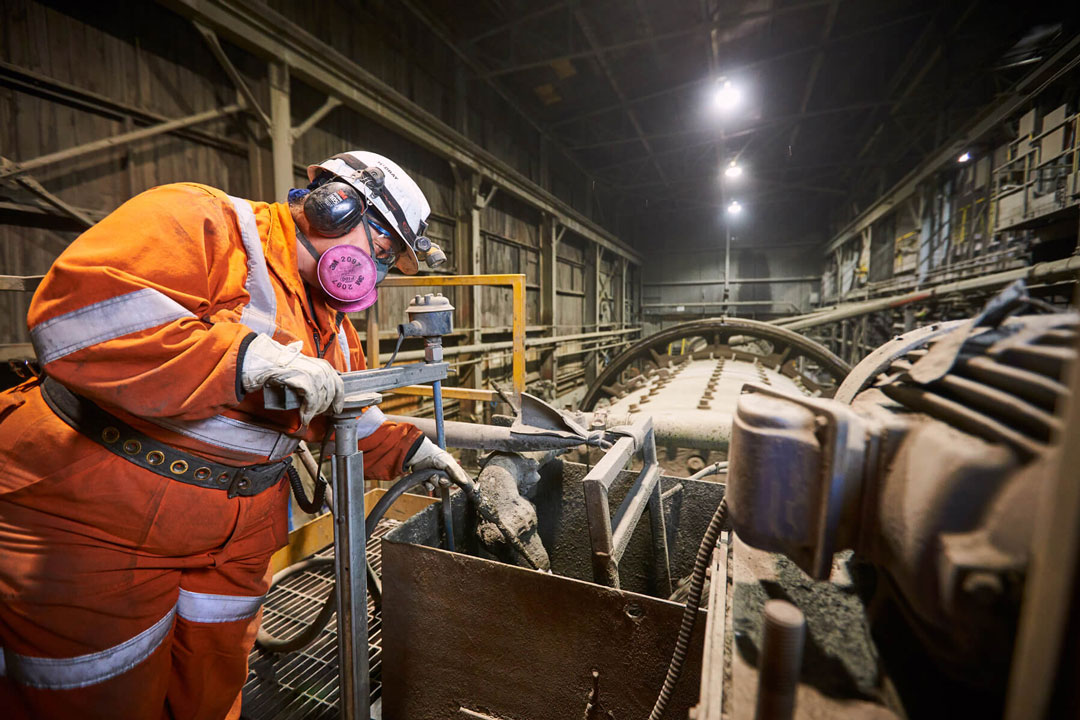 As part of the program, MSHA will conduct silica dust-related mine inspections and expand silica sampling at mines, while providing mine operators with compliance assistance and best practices to limit miners' exposure to silica dust.
Specifically, the silica enforcement initiative will include:
Spot inspections at coal and metal nonmetal mines with a history of repeated silica overexposures to closely monitor and evaluate health and safety conditions.
Increased oversight and enforcement of known silica hazards at mines with previous citations for exposing miners to silica dust levels over the existing permissible exposure limit of 100 micrograms. For metal and nonmetal mines where the operator has not timely abated hazards, MSHA will issue a 104(b) withdrawal order until the silica overexposure hazard has been abated. For coal mines, MSHA will encourage changes to dust control and ventilation plans to address known health hazards.
Expanded silica sampling at metal and nonmetal mines to ensure inspectors' samples represent the mines, commodities, and occupations known to have the highest risk for overexposure.
A focus on sampling during periods of the mining process that present the highest risk of silica exposure for miners. For coal mines, those processes include shaft and slope sinking, extended cuts and developing crosscuts, while metal and nonmetal sampling will focus on miners working to remove overburden.
Reminding miners about their rights to report hazardous health conditions, including any attempt to tamper with the sampling process.
In addition, Educational Field and Small Mine Services staff will provide compliance assistance and outreach to mine operators, unions and other mining community organizations to promote and advance protections for miners.
The recently launched MSHA initiative is intended to take immediate action to reduce the risks of silica dust exposure as the department's development of a mining industry standard continues.
Source: MSHA