On May 12, Liebherr USA hosted visitors from across the globe, including North American Mining editor Donna Schmidt, at its first Customer Day. The company highlighted and demonstrated a diverse range of products across 10 segments including mining, earthmoving, and material handling technology.
On top of unveiling various new products to the U.S. market including the TA230 articulated dump truck, Customer Day also provided Liebherr USA the opportunity to reveal the $60 million facility enhancements made to its expanded Newport News, Va., campus.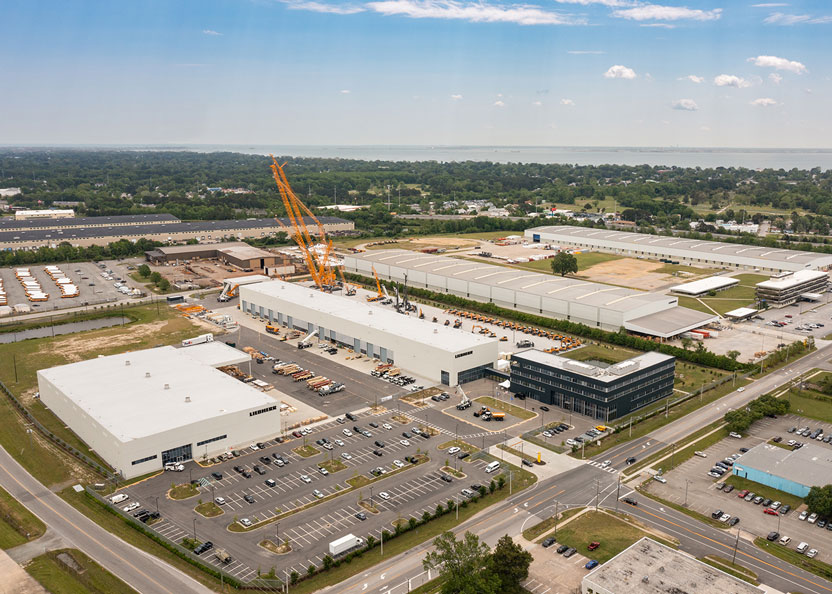 "The investment in our new Liebherr USA headquarters and facilities represents our strong commitment to the U.S. market. The new state-of-the-art repair and training facilities as well as the new central warehouse are, in terms of size and technical standards, advanced and comply with current and future requirements of our customers, covering all ten product segments. This in combination with our highly qualified and motivated workforce perfectly serves and supports our customers in the USA," said Managing Director Kai Friedrich.

The event launch allowed Liebherr customers to join in facility tours and experience product presentations, including a live application show of various new machines. More than 30 exhibits throughout the facility grounds were on display, and product experts were on hand to explain special features of the new machines and give insights on using established machines.

As the first of three events taking place over the weekend, the Customer Day preceded Liebherr's Recruiter and Counselor Open House.

"After two years of anticipation, we are honored to present our newly expanded facilities and products on such a momentous day," noted Managing Director Dr. Tim Gerhardt.
"This opportunity allows us to showcase Liebherr's growth and dedication to our U.S. partners and customers."