MSHA recently released its final report for a fatal machinery incident that occurred July 21 of last year at the Thunder Basin Coal Black Thunder surface coal mine in Wyoming. 
The agency said in its report that a 31-year-old millwright with 13 years of mining experience was killed when a crane broom struck him while he was working beneath it.
As a millwright, the victim installed and dismantled equipment, and performed equipment maintenance and repair.
"The victim removed the last pin from the bottom boom, causing the boom to fall, and pinning him underneath the steel cross brace," investigators said.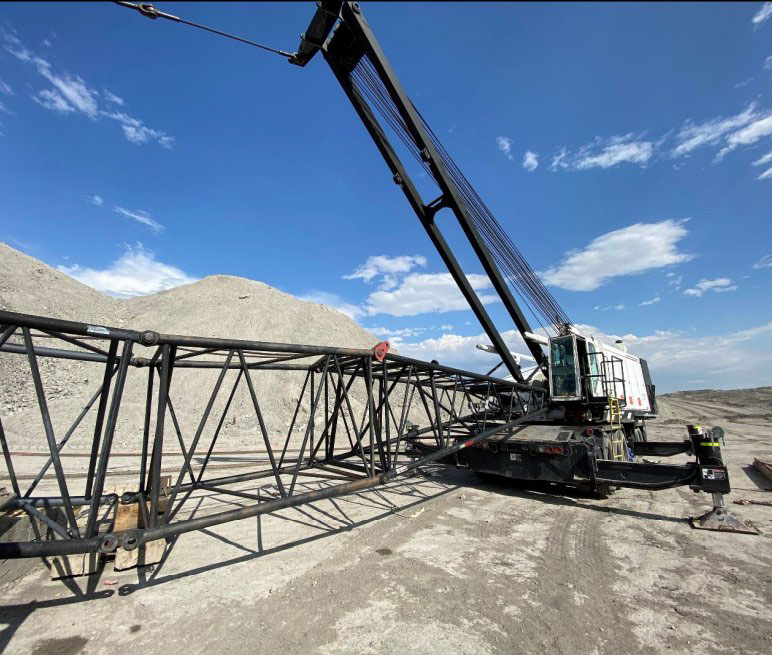 "The fatality occurred because the mine operator did not: 1) make sure that the equipment was blocked against motion before performing work underneath the equipment, and 2) task train miners to properly change boom extensions."
The accident occurred at the 7 North Pit dragline pad for Dragline #12, a Bucyrus Erie's 2570. Weather was determined not to be a factor in the event. In addition, a review of the FMC 258 Link-Belt, 200-ton lattice mobile crane, revealed no defects that could have contributed to the accident.
An examination of safety records found that mine's last regular safety and health inspection was on March 31, 2021. A regular safety and health inspection was ongoing at the time of the accident.
As corrective actions, MSHA ordered the operator to modify its current written procedure to assure that miners block equipment against hazardous motion before performing work underneath the equipment. The mine operator trained all miners on the revised procedure.
Additionally, the miner was directed to develop new written procedures that incorporate job safety analysis and include a procedural check sheet to use prior to performing the task of changing the boom extensions on their cranes. The procedural check sheet includes reviewing and understanding the crane manufacturer's manual. The mine operator trained all miners on these procedures.
Thunder Basin Coal is a subsidiary of Arch Resources. The large surface sub-bituminous open-pit coal mine located in Wright, Campbell County, employed 899 miners at the time of the incident.
Source: MSHA