By Donna Schmidt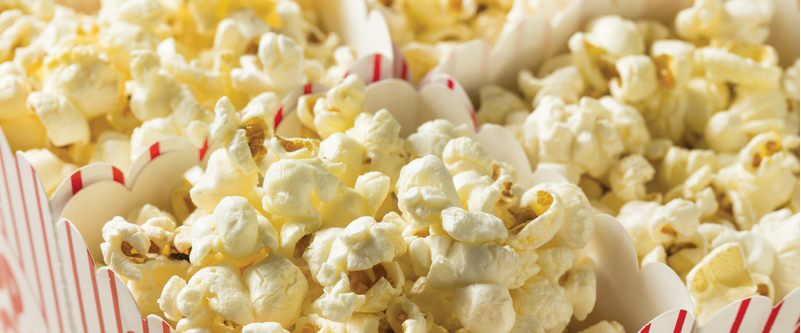 There's a meme in the social media universe that depicts someone consuming a theater bucket of popcorn and looking on, with the words, "I'm just here for the comments." 
Well, grab that real-life bucket and consider this: AMC, the American chain of movie theaters that, in recent years and thanks to pay-per-views, streaming services and the pandemic has spent more time dancing with the prospect of bankruptcy than swimming in its butter-covered profits, has opted to invest $56 million – yes, really – to buy a 22% stake in a Nevada gold and silver mine.
Hang on to your Junior Mints: AMC Entertainment Holdings confirmed March 15 it will "considerably lengthen its financial runway" by acquiring the stake in Hycroft Mining Holding alongside gold and silver investor Eric Sprott – and the mine isn't fully operational yet.
Denver-based Hycroft Mining is working, in fact, to get the 71,000-acre operation in northern Nevada up and running "on a sustainable, commercial basis" with an estimated 15 million ounces of gold resources and 600 million ounces of silver resources, per third-party study estimates the movie giant has referenced.
AMC Chief Executive Officer Adam Aron said the success of some of the most recent Hollywood films has boosted the chain's confidence in recovering from the rough headwinds of the COVID era.
"Our strategic investment being announced today is the result of our having identified a company in an unrelated industry that appears to be just like AMC of a year ago," Aron told Bloomberg. "It, too, has rock-solid assets, but for a variety of reasons, it has been facing a severe and immediate liquidity issue. We are confident that our involvement can greatly help it to surmount its challenges – to its benefit, and to ours."
The news service made another connection that offers insight into the deal: Sprott is already integrated into the mining community as the founder of money manager and gold promoter Sprott Inc. Plot twist indeed.
For those wondering – and we all are, of course – what would set such an odd turn of events in motion, Aron explained his impetus for the deal in a statement.
"To state the obvious, one would not normally think that a movie theatre company's core competency includes gold or silver mining. In recent years, however, AMC Entertainment has had enormous success and demonstrated expertise in guiding a company with otherwise valuable assets through a time of severe liquidity challenge, the raising of capital and strengthening of balance sheets. It is all that experience and skill that we bring to the table to assist the talented mining professionals at Hycroft."
He also encouraged his own shareholders with the theater chain to "think creatively and boldly about AMC's future" as it orchestrates a full recovery from COVID impacts on cinema and he anticipates its efforts to combine the silver screen with silver and gold resources to be lucrative for all.
For mining, it doesn't sound like any less of an odd-couple scenario, really than what we've been through; our industry has done a lot of thinking outside the box as it ebbs and flows in and out of market highs and lows. The inventions brought to mining from the "outside" – think Lockheed Martin's through-the-earth research and Boston Consulting's robotics as just two examples – have made an impact in recent years that has forever changed industry technology.
Keep an eye on this coming event as the lights go down.