Equipment maker Epiroc has received a sizable order including equipment, automation and battery-electric machines from Canadian Malartic Partnership for its new underground mine currently under construction.
While the value of the purchase was not disclosed, it includes drill rigs, loaders and mine trucks, some of which will be battery-powered, and automation features include Minetruck Automation and Scooptram Automation. The latter is part of Epiroc's 6th Sense portfolio of digital solutions.
"By combining these solutions with Epiroc's Traffic Management System, material handling is optimized within the mine, bringing benefits such as virtually eliminating the risk of collisions," the company said of the order for the Odyssey mine now being built in Malartic, Québec, Canada.
The equipment order also includes education and simulator training.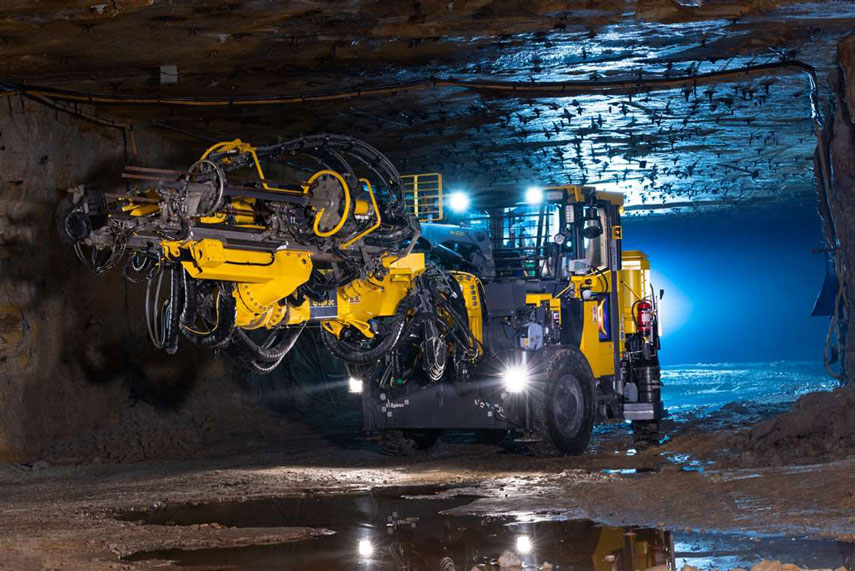 This is the second equipment order from the Canadian Malartic Partnership; Epiroc also won a large order for drill rigs, loaders and mine trucks in the third quarter of 2021.
Epiroc said it will provide service and spare parts under the terms of the deal, along with electrification solution expertise.
Odyssey is located just west of the Canadian Malartic Partnership's open-pit gold mine, which is still in operation. Epiroc previously provided the sister operation with Pit Viper surface drill rigs.
The OEM noted that CMP's Odyssey it set to become one of Canada's largest gold mines.
"The Canadian Malartic Partnership is taking a massive next step with the new underground mine where our battery-electric and other advanced machines with state-of-the-art automation and traffic management solutions will help optimize safety and productivity," President and CEO Helena Hedblom said. "Epiroc and the Canadian Malartic Partnership have a history of successful cooperation, and we look forward to continue contributing to their success."
The Canadian Malartic Partnership is a 50-50 teaming of Yamana Gold and Agnico Eagle Mines.
Source: Epiroc