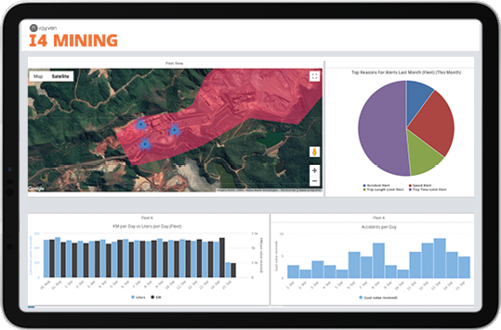 Rayven, the combined AI + IoT platform, has launched I4 Mining – a new suite of completely interoperable digital mining solutions designed to accelerate the mining sector's transition to a profitable zero-harm, zero-carbon, zero-waste future.
"We are truly excited to be able to provide the mining sector with a new suite of solutions that will enable businesses to modernize to support energy transition, achieve their own carbon neutrality commitments, and protect short-to-medium term profitability," said Jared Oken, CEO of Rayven.
The I4 Mining suite is designed to help miners quickly adopt Industry 4.0 technology and begin transforming to commodity businesses, while delivering measurable results and ensuring profitability in the present. The suite offers six ready-to-deploy solutions featuring pre-built logic, AI and enterprise functionality. A bespoke development option is also available.
"The solutions can be deployed in weeks, are completely interoperable, and are commercially viable at scale – de-risking transformation projects and enabling miners to prove the efficacy of Industry 4.0 technologies and deliver tangible results fast," said Phillip McBride, Rayven's CSO and head of the I4 Mining unit.
Rayven said that it is already working with a number of large global miners to support their key strategic goals.