Canadian-based First Cobalt, owner of a hydrometallurgical refinery in Ontario, Canada, has received the second of three key permits that will recommission the facility in time for positive market trends.
The company said it has received the air and noise environmental compliance approval from the Ontario Ministry of the Environment, Conservation and Parks. The third and final permit amendment, it added, has undergone community consultations and has been submitted to the Ministry for review and final approval.
That green light is expected shortly.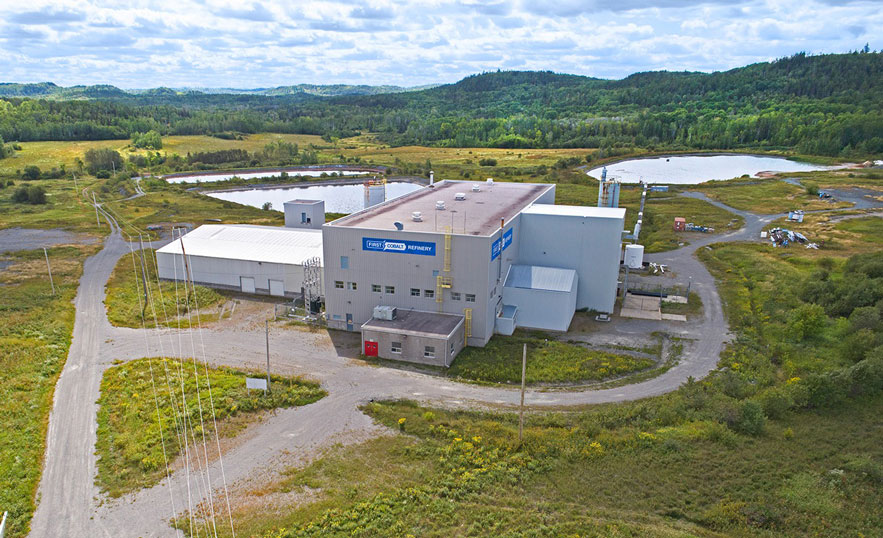 The facility's expansion, which carries a price tag of US$60 million, remains on schedule for commissioning during the fourth quarter of 2022. Once it is commissioned, the refinery will carry the distinction of having the lowest Scope 1 and Scope 2 emissions in the industry.
Company president and CEO Trent Mell commented on the timing of the progress for the facility, as during the first half of this year sales of electric vehicles in the U.S. were up more than 130% – a trend which could gain momentum with several new EV models hitting the market.
"With financing in place, receipt of this latest permit keeps us on schedule for Phase 1 of our North American Battery Materials Park strategy," Mell noted.
"By the end of 2022, we will be the only producer of battery-grade cobalt sulfate in North America. In 2023, Phase 2 will entail commercial-scale battery recycling from the same facility, leveraging existing personnel and infrastructure. In Phase 3, we will set our sights on building a nickel sulfate plant, once again becoming the sole North American supplier of an important raw material for the EV industry."
Source: First Cobalt