Canadian-based First Cobalt, which is currently constructing its low-carbon hydrometallurgical refinery in the country, has selected Metso Outotec for the design and manufacturing of solvent extraction cells.
The scope of work also includes technical support for the layout of a new solvent extraction plant and its process control.
The solvent extraction agreement is the project's largest, most important equipment package now under contract. No timelines nor financial details were released.
However, regarding the former, First Cobalt has said commissioning for Phase 1 of the hydrometallurgical refining strategy is scheduled for the fourth quarter of next year and will target annual production of 25,000 tonnes of cobalt sulfate.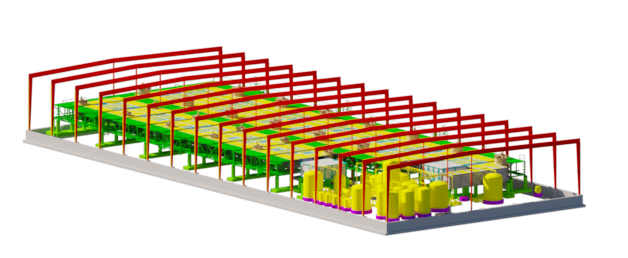 Once operational, the First Cobalt refinery will be the only producer of battery-grade cobalt for the North American electric vehicle market. It will have at prime levels the capacity to supply over 1 million vehicles each year.
The company, which selected Metso Outotec from several global vendors and tenders, awarded the contract to Metso Outotec for its "competitive pricing and its technically superior bid" for the work.
"The contracted solution involves the latest advancements in solvent extraction in terms of modular design, process control and ease of installation and start up," officials noted.
"The installation time of the modular mixer-settlers is evidenced to be 30% less than the conventional solvent extraction mixer-settlers used at other projects. In addition to the reduction in site install time, the footprint needed for the selected plant equipment is less than conventional solvent extraction equipment."
In addition to the refinery, First Cobalt also owns the Iron Creek cobalt-copper project in Idaho and several significant cobalt and silver properties in the Canadian Cobalt Camp.
Source: First Cobalt