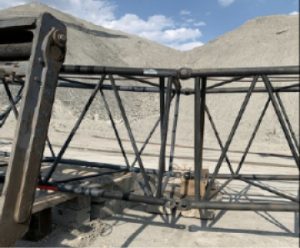 On Aug. 2, MSHA reported the death of a section utility person in a water inundation at the Gentry No. 3 in Huntington, Emery County, Utah, that occurred the previous day.
The event occurred during a flash flood when a personnel carrier was engulfed by water; the miner exited the vehicle and was carried away in the water. The incident was still under investigation at press time.
On July 30, MSHA reported that on July 21, a miner at Arch Resource's Black Thunder coal mine in Campbell County, Wyo., received fatal injuries while adding a boom extension to a crane. The miner was working under the boom to remove its pins when he was struck by the boom.
The death was the fourth to be classified by MSHA this year under the Machinery heading.