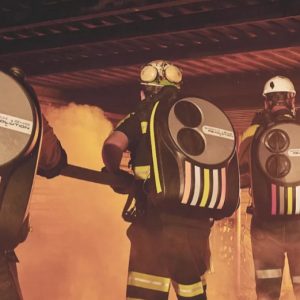 Strata Worldwide kicked off its time at MINExpo 2021 by confirming the growth of its partnership network, announcing it is now an official distributor of the Biomarine BioPak 240 closed-circuit self-contained breathing apparatus (SCBA).
Strata's distributorship comprises mining, tunneling and general industry applications in most of the U.S. as well as Canada and select Central and South American countries. Biomarine noted it will be providing additional support to Strata and its customers via dedicated product specialists.
Biomarine VP of operations Tom Johnston said the collaboration will allow the company to offer a full portfolio of products from production to emergency response.
"Having long served these industries, it was a natural match for Strata and Biomarine to team up and offer improved reach along with superior service and support," he added.
Strata safety Products General Manager David Maust pointed out that the 240R product line from Biomarine is already a highly respected and reliable unit.
"It's a perfect complement to the existing family of safety products and services we offer," he said.
Source: StrataWorldwide.com