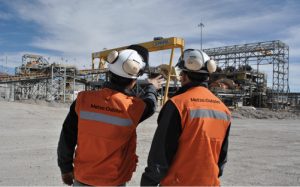 Metso Outotec has joined forces with supplier AM King on a global partnership that will offer operations access to spare parts, wear parts and field services – no matter the OEM.
The agreement covers spares, wears, repairs and field service recommendations for AM King brokered mill and crusher sales, irrespective of the OEM, with Metso Outotec providing competitive aftermarket solutions for optimized performance, higher reliability and increased profitability, covering solution packages on certified inspections and warranty, maintenance services and optimization services.
"Through our comprehensive service portfolio, customers can maximize the performance of used or un-used surplus equipment. Metso Outotec's extensive aftermarket offering combined with our unique field service expertise bring many sustainable options to expand the equipment life cycle," said Sami Takaluoma, president – services business area at Metso Outotec.
Metso Outotec, mogroup.com