As you read this, you may very well be sitting somewhere in Las Vegas for MINExpo 2021, a long-awaited event after the pandemic forced the rescheduling of the original show dates in 2020. If you are, we hope you'll stop over and see us at Booth 1124 in the North Hall of the Las Vegas Convention Center.
The event, in many ways, is a cautiously optimistic return to our business as "normal," which we now know is a relative term, with masks at the ready, elbow bumps over handshakes and what will likely be an inordinately large amount of hand sanitizer consumed by the thousands in attendance. We unfortunately will not get to see many of our colleagues and friends from outside the U.S, as many countries at press time still had restrictions on overseas travel.
It is a stark reminder that the mining community is a strong one – a tight circle of professionals and hard-working front liners that are resilient, smart and long used to taking on challenges. If you are in Vegas, we hope you have a great show and stay safe and healthy. If you couldn't join us, we look forward to seeing you at the next industry gathering.
Regardless of your location as you read the pages of this edition, we're glad you're here within our pages. Make sure to check out our preview of MINExpo, with dozens of company submissions sharing their plans. Even if you're not on the show floor, you can be in-the-know on the latest with many of mining's top suppliers and manufacturers.
Also, be sure to check out our brand-new column, International Insight, which each issue will cover news that could (and likely will) have a global impact on the mining community. In this issue: the recent announcement that global mining operator BHP signed a nickel supply agreement with sustainable energy company Tesla. As noted by BHP, nickel demand for batteries is projected to spike 500% in the coming decade – which will certainly turn the nickel mining sector as we know it on its head.
Read on, too, to see our interview with West Virginia State Senator Rupie Phillips, who simultaneously serves as a seasoned sales professional for supplier Gould Electric Motor while also fulfilling his political duties at the state capital. Even if you do not yet know Rupie, we hope you'll enjoy his telling interview and views on the future of coal.
Other features this month include Jonathan Rowland's timely, astute coverage of lubrication and chemicals, as well as the latest on conveyor technology, ventilation and our overview of a great group doing great things: Women in Mining USA.
Enjoy the issue, and please tell us how we're doing and what you'd like to see covered as we look ahead to 2022. We'd love to hear from you.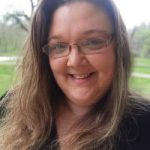 Donna Schmidt
Editor, North American Mining magazine
[email protected]
(740) 624-4642
Twitter: @Dschmidt_NAM