Earlier this year, MSHA issued a reminder to the industry about the work the agency has done on proximity detection and collision warning systems, currently available systems and ongoing research.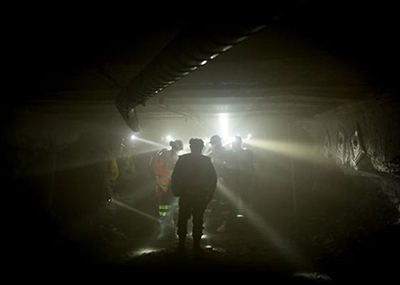 "MSHA and the mining industry have worked together to develop potentially life-saving technology that can stop machine motion and/or send a warning signal to the machine operator when it detects a person or object in the machine's path," it said. "Mine operators are increasingly installing these proximity detection systems on mining equipment in surface and underground mines to prevent pinning, crushing, or striking accidents."
The agency noted that currently there are three approved proximity detection systems for use in underground coal mines: Joy SmartZone, Matrix Intellizone and Strata's HazardAvert system.
There are a total of 12 collision warning and collision avoidance systems that have been developed for use in surface operations and metal and non-metal underground operations. Those include the systems from Becker Mining; Caterpillar; Hexagon; Ifm Efector, Modular Mining Systems; Newtrax; PBE Group; Preco Electronics; Provix; Septentrio; Strata Worldwide and Wabtec/GE Transportation.
More information on proximity detection systems and current research is available by contacting Technical Support's Patrick Retzer for equipment approvals at [email protected] and Matthew Wharry for equipment implementation at [email protected].